Mastercard lists Colombo as world's 4th fastest growing tourist destination
Posted by Editor on September 24, 2016 - 2:38 pm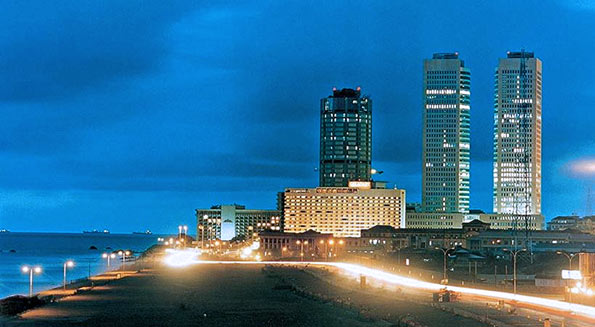 Colombo, the capital of Sri Lanka, is the world's fourth fastest-growing destination for international visitors, according to the 2016 Mastercard Global Destinations Cities Index.
Released on September 22, the Index, which projects the number of tourists staying in 132 of the most popular cities worldwide, says that Colombo will see a 19.57% increase in foreign arrivals  this year.
Mastercard's latest list shows the growing international significance of Asia, as seven of the 10 most-visited cities in the world are in the continent, with five of those of located in East or Southeast Asia.
Bangkok is the world's most popular destination and is projected to welcome over 21 million international overnight travelers.
Asia also dominates the list of fastest growing destinations, as each of the top 10 cities lies in the continent. Colombo, though, is the only city located in South Asia.
The 2016 ranking of the fastest-growing destination cities is as follows:
Osaka – 24.15 percent, Chengdu – 20.14 percent, Abu Dhabi – 19.81 percent, Colombo – 19.57 percent, Tokyo – 18.48 percent, Riyadh – 16.45 percent, Taipei – 14.53 percent, Xi'an – 14.20 percent, Tehran – 12.98 percent and Xiamen – 12.93 percent
Bangkok is the top-ranked destination city by international overnight visitor arrivals according to the annual Mastercard Global Destination Cities Index  released on September 22..
The Index provides more than a ranking of the 132 most visited cities around the world. It projects visitor volume and spend estimates for the 2016 calendar year, while delivering a deeper understanding of how people travel and spend around the world. As cross-border travel and spending continue to grow at a faster pace than the world GDP, the world's cities continue to be engines of broader economic growth.
(Source: The New Indian Express)
Latest Headlines in Sri Lanka