MINISTER CALLS FOR NEW LAWS TO curb hate speech on SOCIAL MEDIA
Posted by Editor on March 14, 2018 - 8:58 am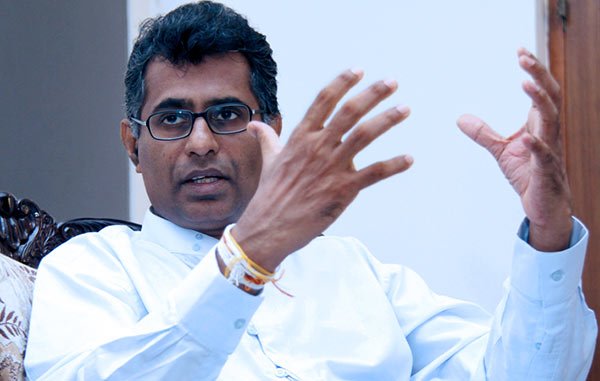 Jathika Hela Urumaya (JHU) Leader, Megalopolis and Western Development Minister Patali Champika Ranawaka yesterday stressed the importance of controlling social media by implementing existing laws or enacting new laws.
This he said will prevent the spread of posts containing hate speech, fake news and terror propaganda via social media platforms.
Addressing the media yesterday at the JHU office in Battaramulla, Minister Ranawaka said the temporary blockade imposed on social media needs to be lifted since the situation is normal in Kandy.
The minister urged the Police to conduct investigations immediately and reveal the names of politicians, political parties or organisations behind the attacks to prevent the spread of rumours.
He also stressed the necessity of taking strict legal action against those who involved in this incident based on technical or any other evidences in order to prevent such incidents in the future.
"We agree with the timely decision taken by the government to impose this blockade on social media platforms including Facebook, Viber, WhatsApp to curb hate speech and communal disturbances."We can take action against the print and electronic media if they propagate extremism. However, we cannot control the damage caused by social media if they spread extremism since now we are passing the post truth era," he said.
"Most countries in the world take such measures to control communal riots and conflicts. Recently India had to block even the SMSs to control Hindu- Muslim conflicts that prevailed there.
"The country cannot move forward without cloud computing. The whole world welcomed the fourth industrial revolution which builds on the digital revolution since 2010.
The Fourth Industrial Revolution is marked by emerging technology breakthroughs in a number of fields, including robotics, nanotechnology, quantum computing and biotechnology.
The Minister further stressed the importance of agile governance to make better and faster response from the government claiming that quick response from government is very much essential to control any issue.
(Source: Daily News – By Ishara Mudugamuwa)
Latest Headlines in Sri Lanka