Minister: CPC losing on diesel, kerosene
Posted by Editor on September 9, 2014 - 9:39 am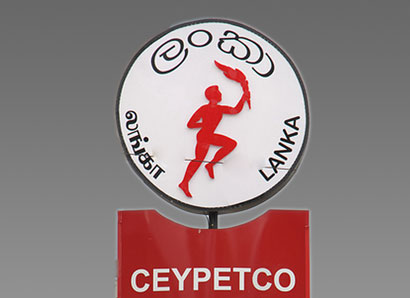 The Ceylon Petroleum Corporation (CPC) is losing five rupees from every litre of diesel and 23 rupees from every litre of kerosene oil at present, Petroleum Industries Minister Anura Priyadarshana Yapa has said.
Addressing the opening of a filling station built under the Deyata Kirula programme in Kurunegala, Minister Yapa said that though the CPC earned profits from petrol, it was not sufficient to cover the losses incurred from diesel and kerosene sales.
"The loss from a litre of kerosene oil is Rs. 23. Diesel we are selling at a loss of five rupees. One has to understand the volume. We are selling around 5,000 metric tonnes of diesel per day compared to 2,000 metric tonnes of petrol," he said.
The Minister noted that the cost of a litre of petrol was Rs. 102 and there was a Rs. 45 government tax to be paid on each litre imported into the country.
"We have also changed the purchasing method and opted for long term purchases. Now we could save around two dollars on each barrel".
CPC had been selling fuel at concessionary prices since 2007 because during that period the market was fluctuating heavily. Therefore, it had incurred big losses.
In 2012 CPC's loss was Rs. 9,700 million. In 2013, it had now been reduced to 7,000 million rupees, he said.
All governments which imported fuel, had levied taxes of around 40 to 80 percent, Minister Yapa said, adding that Sri Lanka had the lowest oil prices and tax rates in Asia.
(Courtesy: The Island)
Latest Headlines in Sri Lanka