Mirihana white van came for President – M.K.D.S
Posted by Editor on July 27, 2015 - 7:11 am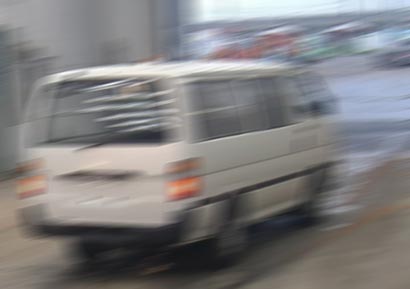 The white van, in which three army personnel were travelling with a pistol, came for President Maithripala Sirisena, United National Front National List candidate M.K.D.S. Gunawardena said.
"We created a country that was free from white vans. We ensured freedom and democracy in the country. Unfortunately, a white van resurfaced again from Mirihana, where former President Mahinda Rajapaksa and former Defence Secretary Gotabhaya Rajapaksa are resident," Gunawardena said addressing an election meeting in Dambulla.
"It is important to understand that their aim is President Maithripala Sirisena. They would stoop to any level to achieve their target," Gunawardena said.
"They cannot survive without state power and privileges. They are now desperate to regain everything they lost after the Presidential election. The people of this country should understand that there is a serious threat to democracy," the ex-Parliamentarian said. However, the Police is yet to make a conclusive statement on the white van controversy. Major General Prasanna de Silva, who is presently attached to the Defence Ministry, has already been questioned by the Mirihana Police in connection with the incident.
(Daily News)
Latest Headlines in Sri Lanka