Murders due to personal dispute
Posted by Editor on March 21, 2012 - 3:25 pm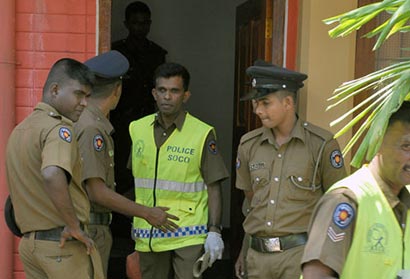 Initial investigations revealed that the killing of the two monks at Kotte Raja Maha Viharaya was carried out over a personal dispute and police did not specifically give details due to the current status of investigations.
It was the 80 year old monk who had been the target of the murderers and the other 60 year old monk had been killed as he came out of his room after he heard a noise. After then only they had killed the 80 year old monk.
Although four persons had been arrested in connection with the double murder, police are looking for the main suspect.
The initial breakthrough into the killings came when a school boy who was at the temple premises had seen the four men running out of the temple and getting into a car. He had written the registration number of the vehicle, KM-5376 on the sand. He had then informed the chief monk of the Kotte Raja Maha Viharaya about it.
Afterwards the police and the residents in the area had followed the dog which led them to a two storyed house under construction. Police stormed into the house and arrested four men who were consuming alcohol at the time of the raid.
But out of them only one suspect was arrested and the others were released after recording their statements. Later on three more suspects including a woman was arrested in the Kahathuduwa exit point on the Southern Expressway this morning along with the car in which the suspects had come to the temple.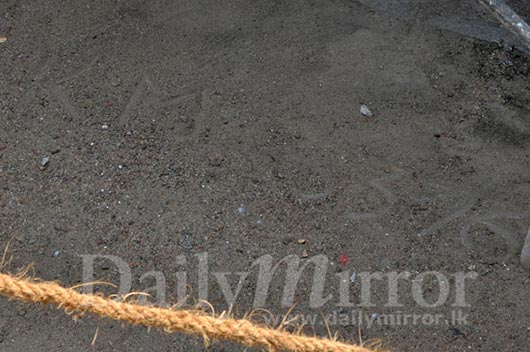 Courtesy: DM Online
Latest Headlines in Sri Lanka