Muslims Want Panel to Probe Hate Campaign
Posted by Editor on February 15, 2015 - 12:03 pm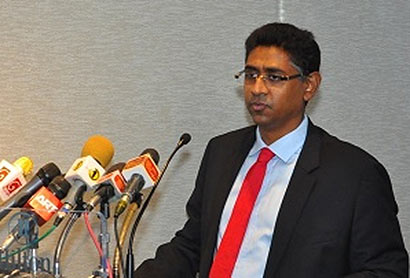 Faiszer Musthapha, MP of the Sri Lanka Freedom Party (SLFP) and Azath Sally, Member of the Central Provincial Council, has asked President Maithripala Sirisena to appoint a commission to inquire into the "hate campaign and violence" against Muslims in the last four years and take appropriate measures to ensure that all Sri Lankans are protected.
"Your Excellency is well aware that the instigators of the pogrom in Aluthgma and Beruwela have not been brought to justice as promised by former President Rajapaksa," they said in a letter to Sirisena.
Musthapha and Sally pointed out that several other promises made to the Muslims had not been kept and submitted a document giving details of "hundreds" of incidents of violence suffered by the Muslims.
Giving a few examples, they said that government has not kept its promise to allow the construction of a small prayer centre at Dambulla, till alternative land is given for the construction of a mosque.
The older mosque has been under a threat of demolition by the authorities under pressure from the head of a local Buddhist shrine and Buddhist extremists from outside.
The government has not kept a promise made by its predecessor that land would be given for the expansion of the older mosque at Swarna Chaithiya Road, Grandpass, Colombo, whose expansion was halted by the threat of a major riot of the "1983" variety. That promise had been made by Dinesh Gunawardene and Champika Ranawaka, both ministers in the Rajapaksa cabinet.
The site in Kuragala associated with the great Islamic saint, Qutab Muhiyadeen Abdul Cader Jailany, who had visited Sri Lanka over 1,000 years ago, is now under threat by the Bodu Bala Sena. Since appeals to other authorities to protect the shrine had not borne fruit, the two Muslim leaders appealed to Sirisena to do the needful.
(Indian Express)
Latest Headlines in Sri Lanka