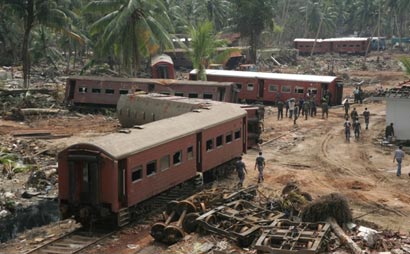 The train caught in Giant Tsunami wave in Peraliya
A two minute silence will be observed nationwide today at 9.25 am to remember over 40,000 people killed by the tsunami that hit Sri Lanka in 2004.
Since the tsunami, Sri Lanka declared every year in December 26 as the National Safety Day. The main event to mark the day will be held in Kaththankudi, Batticaloa.
Courtesy: DM Online