NATO WARPLANES STRIKE TRIPOLI, LIBYA
Posted by Editor on May 24, 2011 - 1:41 pm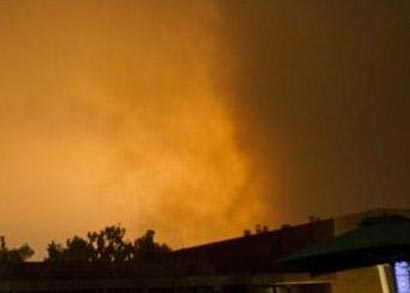 NATO warplanes hammered Tripoli on Tuesday with some of their heaviest air strikes yet after the United States said Libyan Leader Muammar Gaddafi would "inevitably" be forced from power, Reuters reported.
nato_attackAt least twelve (12) huge explosions rocked the capital in the early hours. Government spokesman Mussa Ibrahim said three people were killed and 150 wounded.
He said the strikes had targeted a compound of the Popular Guards, a tribally-based military detachment. However, he said the compound had been emptied of people and "useful material" in anticipation of an attack, and the casualties were people living in the vicinity.
"This is another night of bombing and killing by NATO," Ibrahim reported.
Led by France, Britain and the United States, NATO warplanes have been bombing Libya for more than two months since the United Nations authorized "all necessary measures" to protect civilians from Gaddafi's forces in the country's civil war.
Courtesy: News First
Latest Headlines in Sri Lanka