New air travel deal sealed with Sri Lanka
Posted by Editor on May 9, 2014 - 11:41 am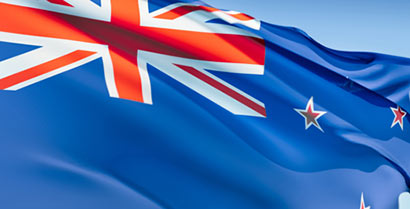 New Zealand has signed a new air services agreement with Sri Lanka. Transport Minister Gerry Brownlee said the agreement will enable airlines to offer flights from New Zealand to Sri Lanka and then on to other destinations, with tickets able to be sold for either or both sectors.
"Today's agreement with Sri Lanka is in addition to 14 new or amended air services agreements recently approved by cabinet," said Brownlee.
"These agreements help provide New Zealanders with better access to the world, making it easier to travel and do business internationally."
The minister signed today's agreement extending "fifth freedom" rights alongside Sri Lanka's Minister of External Affairs, Gamini Lakshman Peiris.
Fourteen other agreements approved by cabinet include new agreements with Finland, Saudi Arabia, Jamaica, Ethiopia, Togo and Zambia.
"Finnair has already applied to use the new agreement to offer code-share services between Finland and New Zealand, as has Ethiopian Airlines under the new agreement with Ethiopia," Brownlee said.
The agreement, along with an amendment to our agreement with South Africa, helped pave the way for stronger links in Africa, he said. The amendment with South Africa has doubled passenger capacity to 14 services a week and added capacity for another seven freight services a week.
The agreement with Saudi Arabia followed the new agreements announced in June last year with the United Arab Emirates, Qatar and Kuwait. These agreements underpin the government's Gulf trade strategy.
Amendments to agreements have also been made with Hong Kong, Luxembourg, Switzerland, Norway and Sweden.
The agreement with Hong Kong removed all remaining restrictions on non-stop services between Hong Kong and New Zealand. A memorandum of understanding on code-sharing was also reached with Mongolia.
– NZ Herald
Latest Headlines in Sri Lanka