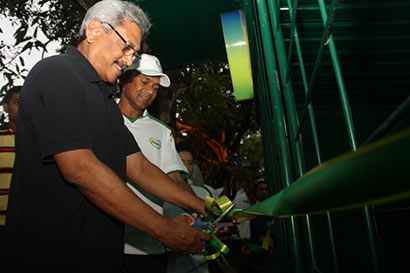 A new cycling track built at Torrington Square was declared open for the public by Secretary Defence and Urban Development Mr. Gotabaya Rajapaksa this evening (31st October).
The cycling track was a long felt need of both young and old who patronize the Torrington Square premises regularly. The new track is yet another facility at Torrington Square to make it a 'must visit' place in the city for the health conscious and others. This is the first cycling track in the city.
Joining hands together with the Ministry of Defence, Unilever Sri Lanka donated 25 bicycles and other amenities to facilitate a 'Rent-a-Bike' centre located at the premises. The cycling booth will be maintained by the Colombo Cycling Club.
Secretary Defence also launched a Face Book page and a Website of the sponsoring company. The general public will have the convenience to reserve a bicycle in advance through this facility.
Under the Torrington Square development programme a walkway and leisure area was built and is already a popular place with the Colombo population. It is one of the most attractive and pleasing locations in Colombo.
Adjacent to the Torrington Square the newly opened shopping mall at Race Course allows people to do shopping leisurely and also enjoy a delicious meal while spending their time at the Torrington square.
The Colombo development project is carried out under the direction and close supervision of Secretary Defence Mr. Gotabaya Rajapaksa, who has taken a personal interest in providing the masses a clean, green and people friendly city.
Additional Secretary (Technical) of the Ministry of Defence and Urban Development Mr. Rohan Seneviratne, Military Liaisons Officer Major General (Rtd) Palitha Fernando, Chief of National Intelligence Major General (Rtd) Kapila Hendawitharana, the Commander of the Air Force Air Marshal Harsha Abeywickrama, the Commander of the Navy Vice Admiral Jayanath Colombage, tri- forces and police officials, members of Unilever Sri Lanka and a large number of people were present at the occasion.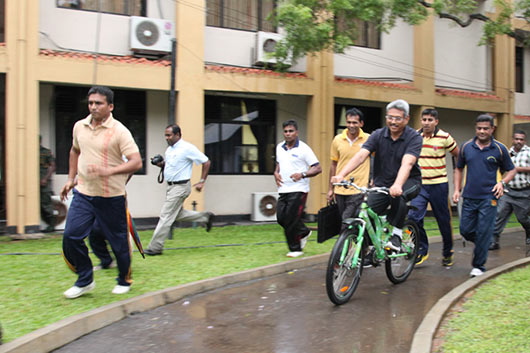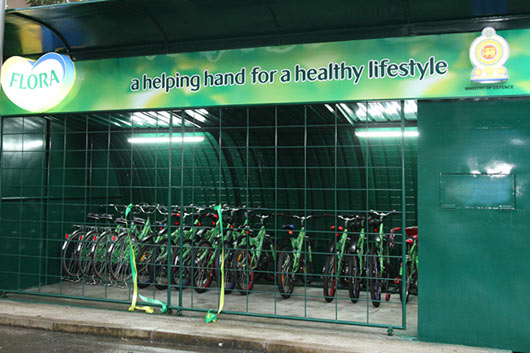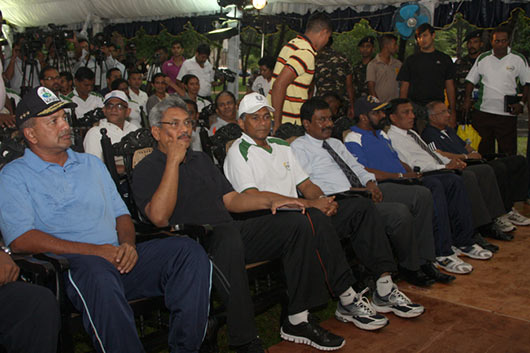 M.O.D