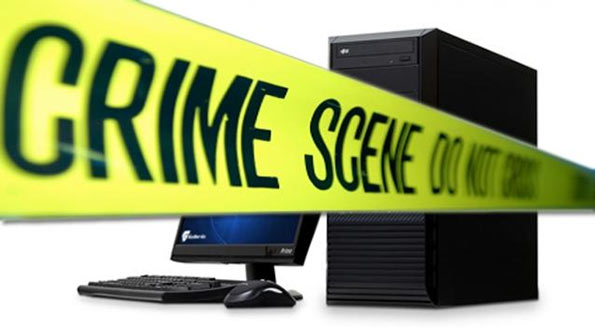 The government is contemplating a new law to regulate social media, particularly in a bid to curb posting of sexual images and defamatory material.
The move is to protect the privacy of individuals in the wake of a spate of complaints received by relevant authorities.
According to well informed sources, the Law Commission of Sri Lanka has closely studied existing laws in other countries pertaining to the issue. It is in the process of seeking the opinion of various individuals and institutions.
India is among the countries which enforce punitive laws to regulate social media. However, India's Supreme Court early this year revoked a controversial law after civil rights groups and a law student filed petitions arguing that it violated people's rights to freedom of speech and expression.
The move comes to light in the wake of an on-going case where former employee of Sri Lanka's diplomatic mission in Seoul Sujith Nilantha (first suspect) and Vice Chairman of the Southern Provincial Council Sampath Atukorale were facing charges for uploading defamatory pictures of President Maithripala Sirisena on the Facebook.
Both were given bail on different days with Colombo Chief Magistrate Gihan Pilapitiya releasing Atukorale on Oct. 5 on Rs 10,000 bail and two sureties of Rs. 500,000 each. Attorney-at-law and Maj. (Retd) Ajith Prasanna, who appeared for the Southern provincial councillor told The Island that the CID had initiated an inquiry after having received a complaint on Jan. 21, 2015 from Pathiranage Anuradha Shayamalie Jayawickrema. The complainant had served the Sri Lankan mission in South Korea along with the first suspect before returning to Sri Lanka in mid Oct. 2014.
Consequent to investigations, the CID produced the first suspect before the Colombo Chief Magistrate on March 26, 2015 and given bail on April 1. Sampath Atukorale was given bail on Oct 5 after being remanded on Oct 2.
The provincial councillor was represented by a team of lawyers comprising Sampath Mendis, Namal Rajapaksa and Ajith Prasanna.
Attorney-at-law Prasanna said that his client's case had been transferred from Court No 6 to No 1, which remanded the provincial council member till Oct 5.
During the hearing, it transpired that the CID recorded two statements from the PC member in March and May and a third statement while in remand custody at Welikada. The case has been put off till Dec 24, 2015.
(Source: The Island)