New tax stands; 400 luxury vehicles stuck in port
Posted by Editor on June 5, 2016 - 8:56 am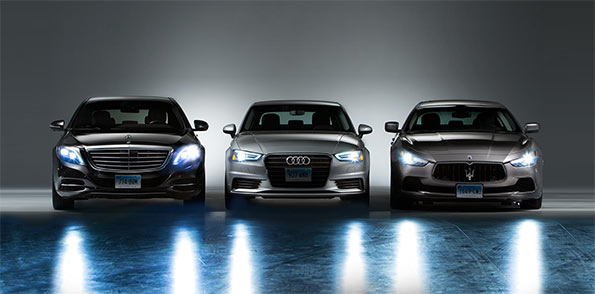 The Finance Ministry has ruled out the provision of concessions to vehicle importers who have protested against the imposition of a heavy tax from last week. Finance Minister Ravi Karunanayake said the new tax was justified because it would help solve issues related to undervaluation of vehicles.
Most importers this week held back clearing of their vehicles expecting concessions from the Finance Ministry. About 400 luxury or semi luxury vehicles remained uncleared at the Hambantota port. Mr. Karunanayake said that no concessions could be offered as the duty imposed affected only the prices of luxury vehicles and did not affect vehicles lower than 1,500cc.
"We had discussed this proposal with the vehicle importers as we needed to have a proper method to prevent the undervaluation of vehicles. This system of imposing taxes based on the engine capacity will help to prevent malpractices," he said. However, vehicle Importers have said it is unfair to impose taxes based on the engine capacity.
Vehicle Importers Association President Sampath Meranchchige said that imposing taxes on used vehicles based on the engine capacity was unfair as the duty would not differ for older vehicles and new vehicles. He said he hoped that more talks could be held to reach a compromise relating to those who had already opened Letters of Credit.
The importers also point out that under the new system that vehicles imported from Europe or India are taxed at the same rate.
Ceylon Motor Traders Association Chairmna Gihan Pilapitiya said some of those who planned to import vehicles have paid their advance about five to six months earlier and it would be unfair to impose the new tax on them.
(Source: The Sunday Times)
Latest Headlines in Sri Lanka