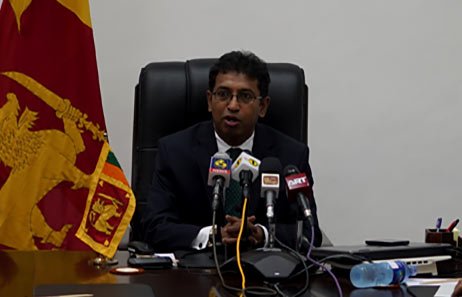 There is no risk of transporting Singapore wastes or e-wastes to Sri Lanka through the Singapore Free Trade Agreement, as Sri Lanka has signed and ratified The Basel Convention on the Control of Transboundary Movements of Hazardous Wastes and Their Disposal, State Minister of National Policies and Economic Affairs, Dr. Harsha de Silva said yesterday (22).
Addressing the media in Colombo, he added that even according to the signed free trade agreement, Sri Lanka has a mandate to decide to avoid the movement of Singapore wastes that could harmfully affect Sri Lanka and its environment.
"Wastes are on tax free list in the trade agreement. It's common for many trade agreements, we have to categorize thousands of items into lists. In 2005, when Mahinda Rajapaksa was Prime Minister, they signed agreement with Pakistan. In that agreement also, waste was considered as tax free item. But, until now Pakistani garbage ships have not arrived to Sri Lanka," he said.
He noted that the Joint Opposition(JO) was trying to generate unnecessary fear in general public regarding the issue.
(Source: Ceylon Today – By Kalana Krishantha)