Oil slick reaches Wellawatte shore after ship sinks
Posted by Editor on August 25, 2012 - 3:23 pm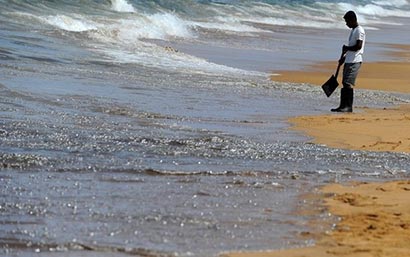 A thin layer of oil from the rusting cargo vessel which sank off Panadura is reportedly flowing ashore at Wellawatte.
The coast guard and Marine Environment Protection Authority (MEPA) officials are currently removing the sand affected by the oil, Director General of the Coast Conservation Department Anil Premaratne told Ada Derana.
He however stated that the leaking oil will not have a serious impact on marine life and that the assistance of the DMC and Navy has been sought to remove the thin oil layer on the shore.
The rusting 15,000-tonne Thmothrmopolyseara, a Cyprus-flagged carrier, went down late Thursday after remaining anchored outside the Colombo harbour since 2009 following a dispute over its cargo of steel.
The Disaster Management Center (DMC) says it had mobilised 500 volunteers, including security personnel, for a coastal clean up if the problem got worse.
Much of the 600 tonnes of oil from the ship had been pumped out before it sank and only a small residue remained aboard.
The coast line from Mount Lavinia and Negombo was at risk, DMC director Sarath Kumara had told AFP.
The vessel had been detained by courts following litigation over the cargo of steel valued at over $300 million, according to reports.
UPDATE: The Coast Conservation Department has urged the public to inform of any oil slicks on coasts from Mt. Lavinia to Negombo by dialing 071-8407395.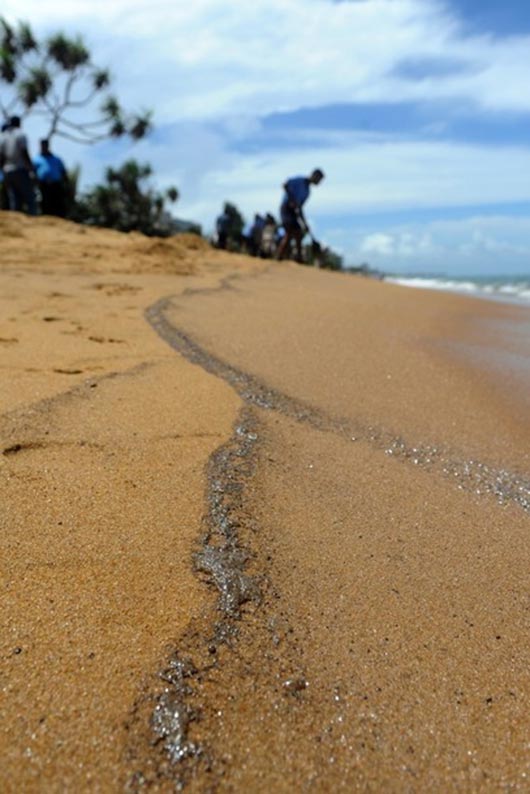 Courtesy: Ada Derana
Latest Headlines in Sri Lanka