Omanthai closed
Posted by Editor on February 4, 2015 - 7:18 am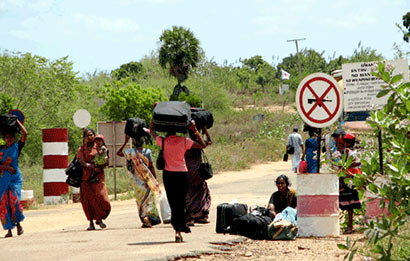 The Omanthai checkpoint which was open for several years after the end of the war has been officially closed today, according to our sources.
This checkpoint would continue to check heavy vehicles but there would not be civilian checks or checks on light vehicles in the future these sources said.
The checkpoint has existed for well over a decade and came to symbolize the war, and the yawning divide between two parts of the country.
(Daily News)
Latest Headlines in Sri Lanka