On President's orders: Fishing community fuel subsidy increased
Posted by Editor on March 3, 2012 - 6:52 am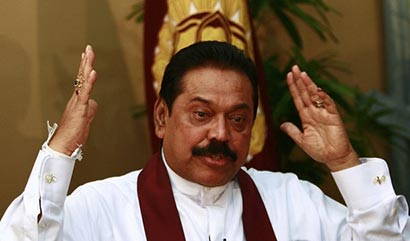 President Mahinda Rajapaksa yesterday ordered the authorities to increase the fuel subsidy for the fishing community affected by the fuel hike, following a meeting with representatives of fishing organizations at Temple Trees.
The fuel subsidy for multi-day fishing trawlers will be increased from 2,500 litres to 2,600 litres while the kerosene subsidy will be increased from 250 litres to 350 litres a month.
President Rajapaksa decided to meet Chilaw and Negombo fishing community representatives and solve their problems after a meeting with Catholic priests led by Archbishop Malcolm Cardinal Ranjith and ministers at Temple Trees on Thursday.
The President who listened to the grievances of the fishing communities, ordered the authorities that their produce be purchased at a stable price.
He was of the view that such a move will boost the economy of small scale fishermen.
The President opined that oil prices may further soar in the world market in the future and the government has been left with no other option than introducing subsidies to vital sectors that will be affected by the fuel hike.
He said that agricultural and educational sectors are also functioning on subsidies.
President Rajapaksa added that the government has given a 80 percent subsidy for kerosene and a 40 percent subsidy for diesel for fishermen.
The President also decided to remove the tax on the import of fishing implements. He stressed that no one is allowed to import fish.
President Rajapaksa directed the IGP to take stern action against fishermen using illegal methods for fishing.
Fisheries and Aquatic Resources Minister Rajitha Senarathne said that the fishing community has been granted loans at a low interest rate.
Public representatives and Catholic priests of the area were also present.
Courtesy: Daily News
Latest Headlines in Sri Lanka