Parliament dissolution within next two days
Posted by Editor on June 25, 2015 - 10:43 am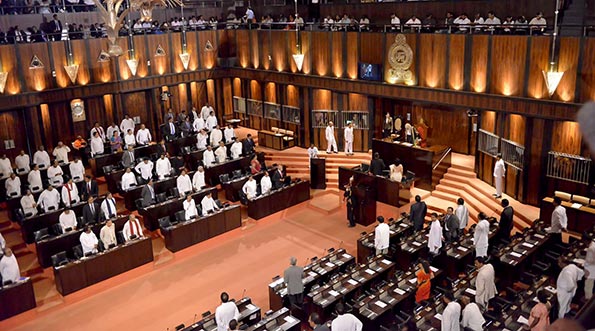 Parliament is likely to be dissolved either tonight to tomorrow night to enable General Elections to be conducted by the middle of August, informed sources said yesterday.
The United National Party (UNP), the key partner of the government, has been pressing for the immediate dissolution of Parliament. The major parties have already started work on identifying suitable candidates to contest the elections. The UNP has begun to receive applications from prospective candidates. The UPFA group that backs former president Mahinda Rajapaksa has assigned two MPs to each district to work out nomination lists. s in their accounts would be entitled to the 15 per cent interest rate only for the one million rupees while they would earn the usual interest rates for sums in excess of that remaining in their accounts.
He said the treasury would reimburse the extra funds which the banks had to bear to pay the elevated rate of interest to the senior citizen. The Chief Government Whip said a sum of Rs 182. 4 million had been reimbursed to the banks for the first quarter of 2015. Additionally, he said the government had allocated Rs 4 billion for the same this year.
Mr. Handunnetti, who spoke for a second time, said banks were acting arbitrarily and heaping conditions onto senior citizens instead of following the government circular pertaining to the proper interest rates and said he hoped that this would change soon.
(Daily Mirror)
Latest Headlines in Sri Lanka