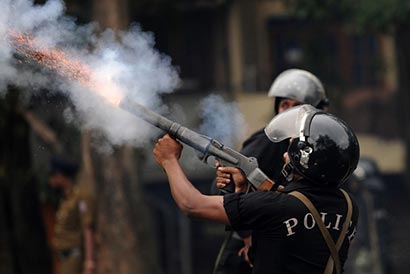 FILE PHOTO
Police used tear gas to disperse a crowd protesting in the Nindavur area since yesterday (November 19) while blocking the Akkaraipattu-Kalmunai road.
A tense situation erupted in the Nindavur area of Sammanthurai on November 17 after an argument between residents and a group of STF officers spiraled out of control.
The Police Spokesman's office stated that two STF officers had been hospitalised following the clash.
Meanwhile, the residents blockaded the Akkaraipattu-Kalmunai road yesterday(18) and engaged in a demonstration.
(Courtesy: Ada Derana)