Police launch Special Vehice with Mobile CCTV
Posted by Editor on April 18, 2012 - 2:38 pm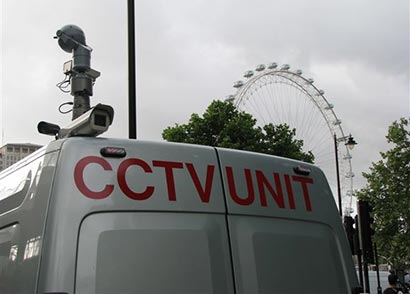 Sri Lanka Police yesterday launched a special vehicle equipped with mobile Close Circuit TV (CCTV) operation in Colombo.
N.K.Illangakoon , Inspector General of Police speaking at the launching ceremony said that the mobile CCTV has been introduced for the first time in the country to detect traffic law violators as well as criminals.The special vehicle is equipped with highly sophisticated equipment.
The equipment can capture pictures from a 1.5km distance. Such mobile vehicle can accommodate 3-4 operators and the picture can be zoomed to 32 pixels.
IGP, Illangakoon said that  the project of placing closed circuit TV cameras in the City of Colombo was commenced on the direction of the Defence Secretary Gotabhaya Rajapaksat at a cost of Rs.227 million with funds granted from the President's Fund.  He said that two more mobile CCTV s will be introduced within the period of next two months. Detection through these cameras could be used as evidence before any court of law, IGP further said.
Senior DIG's Anura Senanayake, Gamini Dissanayake, CID DIG Jayantha Kulathilaka, Police Headquarters DIG Bernard de Silva, several DIGs, Senior SPs and SPs also participated in the ceremony.
Source: Government News Portal
Latest Headlines in Sri Lanka