Politicos To Be Arrested
Posted by Editor on March 22, 2015 - 8:18 am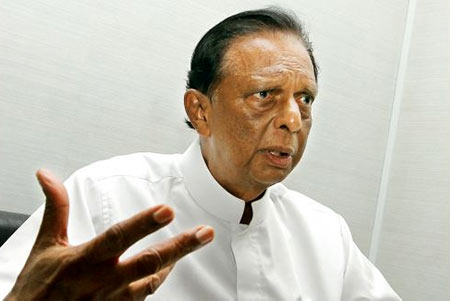 Minister of Public Order, Disaster Management and Christian Affairs John Amaratunga says a few leading politicians will be taken into custody within next two weeks.
These politicians have been alleged to have committed financial frauds, corruptions and accused of lack of transparency in State affairs.
The minister said that the recording of statements from some opposition politicians has already been completed.
Furthermore, the minister has instructed the IGP to carry out a comprehensive investigation into the human limbs found at some locations in the Colombo area in recent past.
The Minister said that there is a suspicion that these brutal acts are being carried out by the opposition to raise allegations against the government.
Asked for a comment on the recent transfers of police personnel, the minister stressed that only the IGP and ministerial secretary have the power to transfer police officials and that he has no connection in that regard.
The Minister stressed that the politicians will not influence the law.
(The Sunday Leader)
Latest Headlines in Sri Lanka