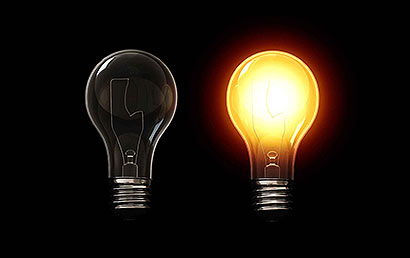 President Mahinda Rajapaksa has ordered that consumers using less than 60 units of electricity per month be exempted from the recent tariff hike and others using up to 180 units be given various benefits, but the Power and Energy Ministry has approved a tariff revision that will benefit only those who use less than 30 units, according to a senior official.
A letter issued on May 3, 2013 by the Power and Energy Ministry signed by Ministry Secretary M. M. C. Ferdinando, says that the consumers who use between 31 and 60 units per month should be charged at the rate effect previous to April 20, 2013.
Accordingly, it states that the Fuel Adjustment Charges (FAC) will be reduced from 35 per cent to 30 per cent and the Energy Charge from Rs. 6.00 to Rs. 4.70 per unit.
The official said: "However, prior to the last adjustment on April 20, the unit price stood at Rs. 4.00 and FAC 25 per cent. Going by this formula a consumer has to pay 33 per cent more. In other words, it is clearly against the President's policy directive."
The Island reliably learns that going by the latest tariff revision, those using between the 30 and 60 units of electricity will not receive the additional five units, which means there will be an 80 per cent increase for using an additional unit.
When contacted, Public Utilities Commssion of Sri Lanka (PUCSL) Chief Dr. Jayatissa de Costa told The Island that under the Sri Lanka Electricity Act No. 20 of 2009 Section 30, Sub Section two and four, the Treasury and Cabinet could decide on a subsidy.
He said that the Commission would stick to the recommendations and proposal made by President Mahinda Rajapaksa. However, he didn't comment on the latest Power and Energy Ministry proposals.
(Courtesy: The Island)