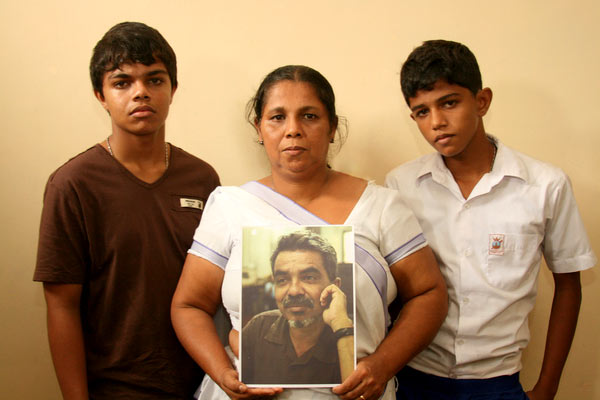 Wife of missing journalist Prageeth Ekneligoda, Sandya Ekneligoda paid a short visit to Lake House yesterday. Ekneligoda who was unable to talk at length said she appreciates the work done by the Criinal Investigations Division (CID) in trying to find her husband.
"Still, I don't know anything about my husband's whereabouts. However, with the new government coming into power, the investigation has been handed over to the CID," she said.
"During the last five years nothing had been done by the police and the investigation was closed due to certain influences. But now the CID has reopened the case. "All I know is that the CID is conducting an investigation. They say they have received information, but what that information is, is not clear. However, I hope the courts will receive that information," said Sandya Ekneligoda.
(Daily News)