PRECIFAC findings have silenced many politicians – President
Posted by Editor on January 31, 2018 - 9:05 am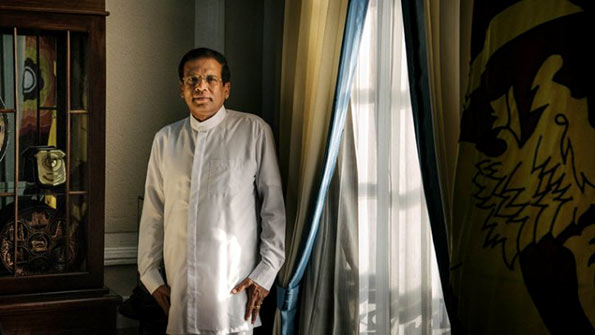 President Maithripala Sirisena says some politicians who made a big noise, demanding an early parliamentary debate on the Commission of Inquiry Report into Treasury Bond Issues in 2015 and 2016, have become silent, after the Commission of Inquiry into Serious Acts of Fraud Corruption and Abuse of Power (PRECIFAC), released its findings recently.
The PRECIFAC Report contained some serious accusations against certain vociferous politicians, who having obviously got to know about it, had gone into a shell, the President told a Local Government Elections Campaign meeting in Ratnapura recently. "They are now unusually silent."The President said that he was willing to form an SLFP-led government, if all UPFA parliamentarians supported him.
The Sri Lanka Podujana Peramuna headed by former President Mahinda Rajapaksa was propagating a lot of lies to destroy the SLFP, but that would not happen, as long as he was leader, Srisena emphasised.
He said that his critics in the UPFA would see change for the better, if they backed him.
(Source: The Island – By Zacki Jabbar)
Latest Headlines in Sri Lanka