Prelates call for probe on Ven. Sobitha Thera's death
Posted by Editor on March 22, 2016 - 7:41 am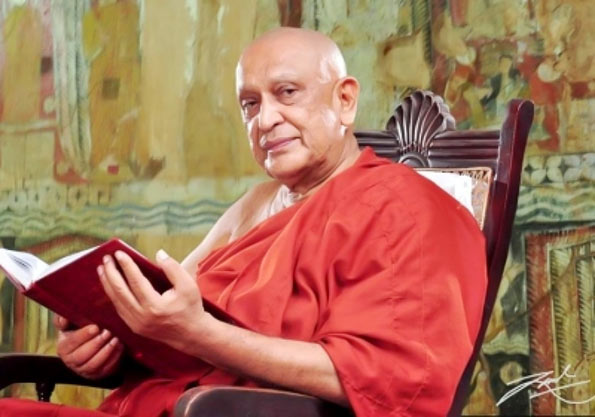 Alleging that the death of Ven. Maduluwawe Sobitha Thera who headed the Movement for a Just Society Head had not occurred due to natural causes, several well-known Buddhist monks yesterday requested for the appointment of a high powered commission to look into the matter.
The request was made by Ven. Muruttettuwe Ananda Thera, Ven. Elle Gunawansa Thera and Ven. Uduwe Dhammaloka Thera.
The Theras said they would also nominate a few neutral persons for such a commission if the government went ahead and appointed one.
Ven. Murutettuwe Ananda Thera said it was he who recommended doctors to late Sobitha Thera on whom he should consult.. "The late Thera used to inform me about his illness in the past but did not do so during his last illness. Certain people admitted him to hospital. I visited him. He was discharged but was to go through some tests. Suddenly the of doctors who were treating him was changed. We were not informed of the treatment he was undergoing. When he was being treated his condition changed. We were suspicious. His condition worsened but was conscious. I was with him during his last hours," the Thera said.
Venerable Ananda Thera said the late Venerable Sobitha Thera told him that he was deceived by certain persons. " The late Thera would have been an enemy of the government had he lived," he said.
Ven. Elle Gunawansa Thera said there were some monks who died mysteriously after doing a great service to the nation. These he said included Venerable Gangodawilla Soma Thera and Ven. Panadure Ariyadamma Thera. "We are still suspicious on their deaths as well.," he said . Therefore the Ven. Thera called for the appointment of a high powered commission to probe the death of Venerable Sobitha Thera.
Ven.e Uduwe Dhammaloka Thera said they too could provide information if a commission was appointed. We accept that late Sobitha thera had some aliments but these did not affect his health and his health condition declined suddenly.
(Source: Daily Mirror – By Yohan Perera)
Latest Headlines in Sri Lanka