President confirms 30-month jail term for Fonseka
Posted by Editor on September 30, 2010 - 9:50 am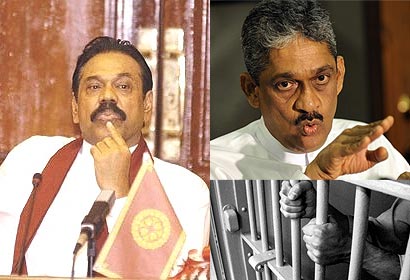 Sri Lanka's president has confirmed the 30-month jail term imposed on former army chief Sarath Fonseka following his conviction by a military court, an official said Thursday.
President Mahinda Rajapakse approved the prison sentence for a period of two-and-a-half years after returning Wednesday from New York, where he addressed the U.N. general assembly, a senior government official said.
"The court martial has recommended up to three years in jail, but the president has decided he will be in prison for 30 months," the official, who didn't want to be named, said.
AFP
Latest Headlines in Sri Lanka