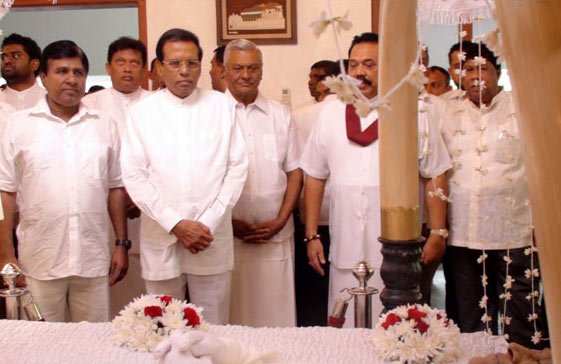 President Maithripala Sirisena today visited Medamulana in Weeraketiya to pay his last respects to the late Chandra Tudor Rajapaksa, the brother of former President Mahinda Rajapaksa.
The President expressed his condolences to the former President and the family members and was also seen engaging in a cordial chat with Mahinda Rajapaksa and former Speaker Chamal Rajapaksa.
The cremation ceremony of the late Chandra Rajapaksa is scheduled to take place at the family burial grounds at 2.00pm today (25).