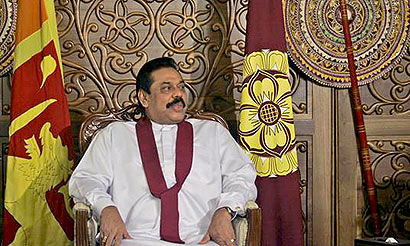 President Mahinda Rajapaksa, in a letter to Indian Prime Minister Dr. Manmohan Singh, has expressed his grief on the death and destruction caused by the natural disaster in the Indian state of Uttarakhand.
"The people of Sri Lanka and I are deeply saddened by the loss of life and property as a result of the unprecedented natural calamity in Uttarakhand as well as parts of Himachal Pradesh and Uttar Pradesh," the President wrote, as the reported death toll surpassed 500.
"We are confident, however, that the Government of India and the relevant authorities in Uttarakhand and other Indian states that are affected by this natural disaster possess the strength and fortitude to work towards recovering from this unprecedented calamity," President Rajapaksa said.
(Courtesy: President Media)