President to ask Trump to drop human rights accountability charges
Posted by Editor on November 27, 2016 - 4:33 pm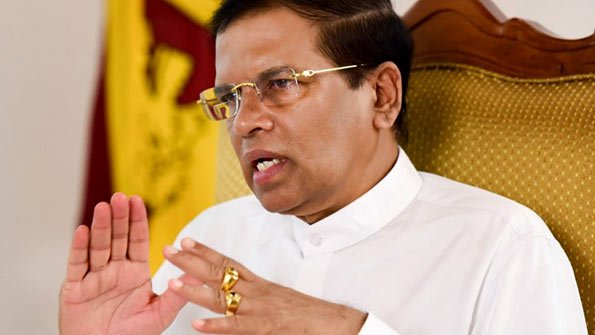 President Maithripala Sirisena hopes US President-elect Donald Trump would grant Sri Lanka redress by not pursuing the human rights accountability charges against the country.
"I will write to President (Donald) Trump to ask him to free us from these accusations", Sirisena said while addressing a membership drive of Sri Lanka Freedom Party (SLFP) in Galle.
"I was able to save the former President Mahinda Rajapaksa and our valiant soldiers by giving the UN Human Rights Council necessary messages," Sirisena said referring to the leniency shown by the US and the international community when he came to power in January 2015.
The UN Human Rights Council (UNHRC) allowed Sri Lanka more time to set rights accountability mechanisms to probe the alleged rights violations that took place in the country during the last phase of the military campaign that ended in 2009 with victory of government troops.
The UNHRC had adopted three successive resolutions against Sri Lanka with the US taking the lead.
Having led three anti-Sri Lanka resolutions at the UNHRC between 2012 to 2014, the Obama administration adopted a softer line on Sri Lanka since Sirisena was elected as President.
(Source: PTI)
Latest Headlines in Sri Lanka