President to present Budget 2014 today
Posted by Editor on November 21, 2013 - 9:11 am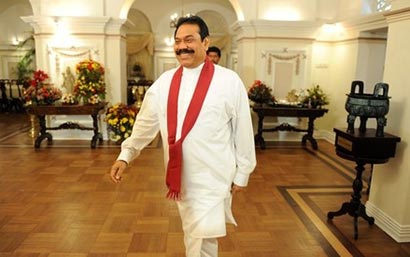 President Mahinda Rajapaksa, in his capacity as Finance Minister, is scheduled to present the 2014 Budget to Parliament today (21) at 1.00 p.m. The debate on the second reading of the Budget will commence the following day at 9.30 a.m. and continue till Nov. 29.
According to the Appropriation Bill, presented to Parliament, total government expenditure would go up by 30 percent from last year's Rs. 1,335 to Rs. 1,542 billion with the biggest allocation being made to the Ministry of Defence and Urban Development––Rs 253 billion. The current year's defence budget is Rs. 289 billion.
The President's expenditure for 2014 has been increased to Rs. 85 billion from Rs. 74 billion.
Rs. 164 billion has been allocated for the Finance Ministry.
Among key financial outlays for ministries for the next year, include Ports and Highways – Rs. 144 billion (Rs. 131.4 billion for the current year), Health – Rs. 117.6 billion (Rs. 93.5 billion for 2013), Mass Media and Information – Rs 26.8 billion (Rs. 27.1 billion for 2013, Education Rs 38.8 billion (Rs. 37.9 billion for 2013) and Higher Education – Rs. 29.5 billion (Rs. 27.9 billion for 2013).
The other notable allocations are: the Ministry of Public Relations – Rs 2.4 billion, Economic Development Ministry – Rs. 106 billion and the Ministry of Law and Order – Rs. 52.3 billion.
The appropriation Bill has set a borrowing limit of 1,100 billion rupees for 2014, down 15 percent from Rs 1,295 billion set in the appropriation bill for 2013.
Rs. 300 million has been allocated to the Prime Minister for the next year –– a decrease from Rs. 320 million in the current year.
(Courtesy: The Island)
Latest Headlines in Sri Lanka