Previous government hid debts of at least Rs. 1.36 trillion – PM
Posted by Editor on August 11, 2016 - 9:39 am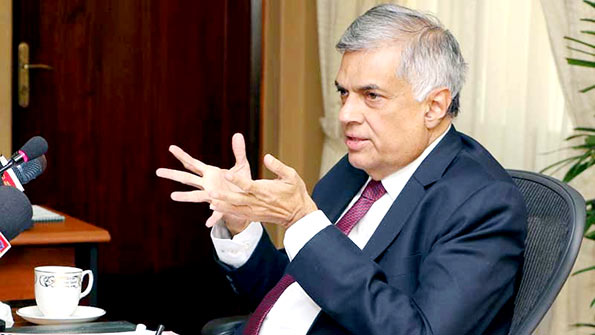 Sri Lanka's previous government hid debts of at least 1.36 trillion rupees on the books of some state and semi-government institutions, aggravating the debt crisis, Prime Minister Ranil Wickremesinghe said on Wednesday.
He said the global economic downturn was also making it more difficult for Sri Lanka to boost state finances.
The International Monetary Fund, which approved a $1.5 billion, three-year loan in May, said a durable reduction of the fiscal deficit and public debt through a growth-friendly emphasis on revenue generation should be a priority for the nation's fiscal policy.
Total debt stood at 8.77 trillion rupees ($60.29 billion) as of March 31, the latest central bank data showed.
The prime minister told parliament: "We still don't know the exact total debt number." He said it would only become clear after a three-member committee reported following an investigation. It was not immediately clear when that would be.
The previous government of Mahinda Rajapaksa, in office for nine years until January 2015, borrowed heavily on commercial terms to fund infrastructure projects after a 26-year war ended in 2009.
Total government debt rose more than three-fold to 7.39 trillion rupees under Rajapaksa's government, central bank data showed.
Rajapaksa has rejected the allegation that he hid debts and said his government borrowed money to develop the country.
The central bank estimates government debt will fall to 74 percent of gross domestic product this year from last year's 76 percent.
Wickremesinghe said the government had to increase revenue, streamline taxes and create jobs through foreign investment, Reuters reports
Latest Headlines in Sri Lanka