Previous regime failed to introduce changes to education sector: Akila
Posted by Editor on January 14, 2017 - 8:06 am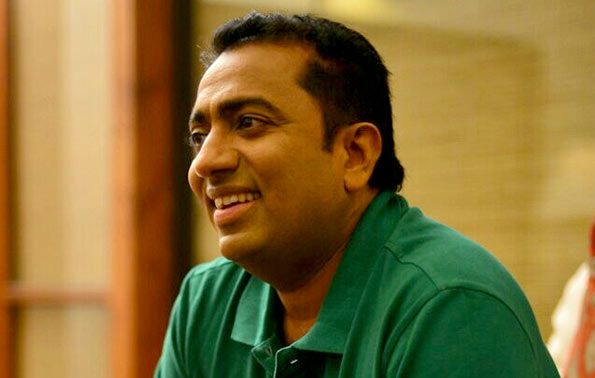 The previous regime failed to introduce any constructive changes to the education sector. Hence, the dark shadows of that regime still haunt the education sector, Education Minister Akila Viraj Kariyawasam said.
He added that certain people used to get undue commissions from various projects and there was a great reluctance to go for change. He made this observation at the opening ceremony of  the country's first Smart Class Room at Sri Jayawardenapura Vidyalaya in Pitakotte. The project has been initiated with the intervention of the Foreign Affair Deputy Minister Dr.Harsha de Silva as a public private partnership.
The CodeGen company has granted the tabs required for the class room while the smart screen, furniture and the other required facilities have been granted by parents, the Old Students' Association and some other philanthropists. The classroom would be used by the Grade Seven English medium students.
Minister Kariyawasam said they plan to improve the standard of education for the students in the country.
He added that he allocated money for 100 smart class rooms across the country through the previous years budget.
He also added that when he inquired from the officers, they said this programme was being implemented.
"We have to introduce the Information Technology to the younger generation as the world is rapidly developing. The world will very soon use advanced technology to drive vehicles," Minister Kariyawasam said.
"I think any limb of a body could be transplanted in the near future. We have to make our teachers and students ready for this smart world, the minister said."
The minister also suggested that Executive Director of CodeGen Company Dr.Harsha Subasinghe be appointed to the Council that formulated the lessons for the school students as an expert.
Minister Kariyawasam also promised to renovate some of the halls with archaeological value at the 185-year-old Sri Jayawardenapura Vidyalaya. Foreign Affairs Deputy Minister Dr.Harsha de Silva said it was one of his wishes coming true that he was able to intervene in the setting up of a smart class room in his area.
He added when he heard of Dr.Subasinghe, he went to see his project which was the completion of the project of a electronic racing car in Sri Lanka.
"I initiated the work to introduce a smart class room with my funds with the assistance of Subasinghe," the Deputy Minister said. "I hope that the Education Ministry will grant at least 10 such smart class rooms to schools within this year. This would be commendable".
Education Ministry Secretary Sunil Hettiarachchi and Principal of the College Major D.A.D.Vanaguru also spoke at the occasion.
(Source: Daily News – By Sandasen Marasinghe)
Latest Headlines in Sri Lanka