Sri Lankan rupee ends lower; cenbank sets spot ref rate at record low
Posted by Editor on January 14, 2017 - 7:59 am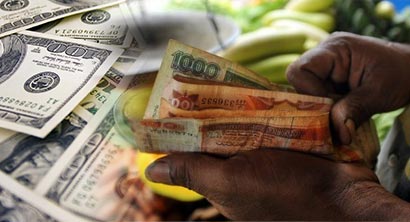 The Sri Lankan rupee ended marginally weaker on Friday on importer dollar demand and with the central bank adjusting the spot reference rate to a record low of 150.15 rupees per dollar, dealers said.
The rupee has been under pressure due to rising imports and net selling of government securities by foreign investors, they added.
Rupee forwards were active, with two-week forwards ended at 150.60/70 per dollar, weaker from Wednesday's close of 150.55/65.
"Today, the demand (for dollar) was there and it looks like the demand is building up again and the rupee will weaken further," a currency dealer said, asking not to be named.
The Central bank on Friday adjusted the spot reference rate by 15 cents to a fresh record low of 150.15 per dollar from 150, dealers said.
The spot rupee was hardly traded, dealers said.
One-week forwards also were not actively traded since Dec. 30.
The market shrugged off Finance Minister Ravi Karunanayaka comments on Thursday announcing higher returns and immediate residence visas to foreigners who invest at least $300,000, in a move to ease pressure on the island nation's currency.
Last week, the central bank's moral suasion prevented further decline even as the monetary authority signalled a change in its intervention policy.
Officials from the central bank were not available for comments.
Central Bank Governor Indrajith Coomaraswamy said last week that defending the rupee with foreign exchange reserves "doesn't seem sensible" as it has always been followed by a sharp depreciation in the currency. ($1 = 149.5000 Sri Lankan rupees)
(Reuters)
Latest Headlines in Sri Lanka