Price control not enough – GMOA
Posted by Editor on December 16, 2013 - 7:38 am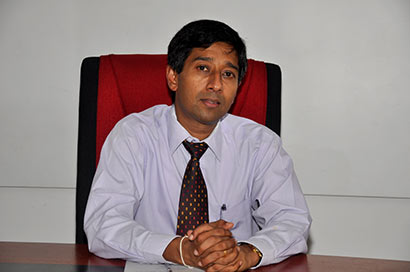 Clamping a price control on drugs would not be sufficient. The government should shoulder the responsibility of providing effective, safe and quality drugs to the people at affordable prices, Government Medical Officers' Association (GMOA) president Dr. Anuruddha Padeniya said yesterday.
He pointed out that a majority of poor patients had to bear the brunt of price escalations in drugs created by multinational drug companies. The government was aware that the present Drug Quality Assurance Laboratory was not in a position to test all kinds of drugs.
Dr. Padeniya cautioned that price control alone would never resolve the issue. The government must immediately stop the import of sub-standard and cheap drugs to the country. Price control on drugs was important, but if people ended up purchasing low quality and cheap drugs as a result, it would be dangerous. Although the country had been importing more than 1000 kinds of drugs, the Sri Lanka Quality Assurance Lab was not capable of testing all kinds of  drugs. It was the responsibility of the government to encourage the private sector drug manufacturing companies too. There was no dispute over the fact that the price controlled drugs should be of high quality, safe, and effective with post-marketing surveillance, he said.
(Courtesy: The Island)
Latest Headlines in Sri Lanka