Private hospital charges to be regulated says minister
Posted by Editor on August 18, 2017 - 6:51 am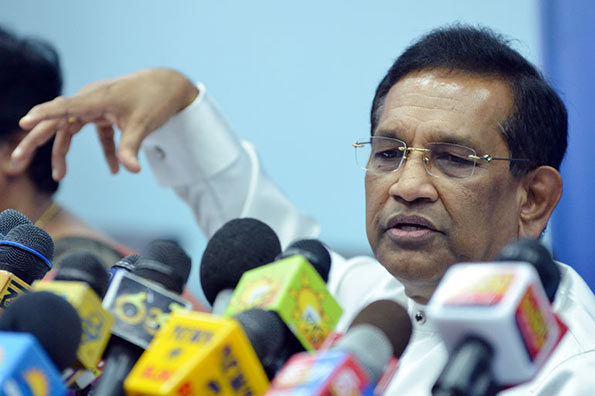 The government is now in the process of regulating private hospital bills because most private hospital charges are exorbitant, Minister of Health, Nutrition and Indigenous Medicine Dr Rajitha Senaratne said.
" I have given the task of preparing an audit report to a leading audit firm and its report will be released soon, probably in two weeks' time. Once it is released, new private hospital charges will be regulated, Senaratne said at a function recently that announced the Tradmed International 2017 Trade Fair.
The Ministry of Health, Nutrition and Indigenous Medicine and Department of Ayurveda in collaboration with the University of Sri Jayewardenepura and World Health Organization (WHO) have initiated a programme to provide the world a platform to share expertise, knowledge and skills on cutting edge research interventions and inventions on traditional and complementary medicine. This will take the form of the Tradmed educational exhibition & trade fair –to be held on November 23, 24 and 25 at Water's Edge, Colombo
He said that current private hospital charges are not fair and they needs to be regulated for the sake of the whole country.
The minister said that different countries have their own indigenous medicine and they could be promoted as traditional and complementary medicine among tourists, This is the need of the hour at this juncture. " 'Because indibenous medicine is sometimes better than western medicine,.'
According to a global industry analysts report, the global herbal supplements and remedies market is to reach US$115 billion by the year 2020, spurred by growing aging populations and , increasing consumer awareness, Senaratne said.
The international symposium will be attended by over 30 eminent speakers from USA, UK, Australia, Singapore, Japan, China, India, South Korea, Netherlands, Iran and Thailand,. More than 48 lecture sessions will be conducted by local and International experts.
(Source: The Island – By Hiran H. Senewiratne)
Latest Headlines in Sri Lanka