Probe disappearance of Tamils: Vaiko
Posted by Editor on August 30, 2016 - 2:03 pm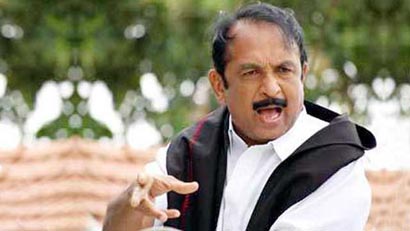 India's MDMK general secretary Vaiko has urged the United Nations Human Right Council (UNHRC) and the Red Cross Society to inquire into the disappearance of Tamils in the last phase of war in Sri Lanka and the alleged poisoning of 107 LTTE cadres.
In a statement here, he said Balakumar, one of the important Tamil leaders, who was seen sitting with his son in a photograph, disappeared during the last phase of the Eelam war.
Similarly, senior LTTE leaders including Yogi, Baby Subramaniam and political wing Ezhilan were arrested by the Sri Lankan Army.
"There is no information about them even though seven years have passed since the end of the war. There are reports that the captured LTTE leaders were poisoned to death by the Sri Lankan government," he alleged.
(The Hindu)
Latest Headlines in Sri Lanka