Pursuing peace gently in Sri Lanka – International New York Times
Posted by Editor on May 25, 2016 - 6:32 am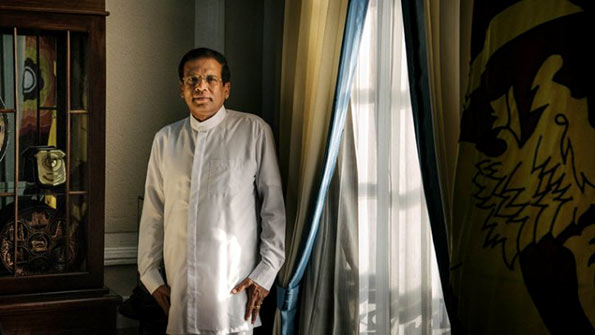 The International New York Times in an article titled "Pursuing peace gently in Sri Lanka" published on 12 May 2016 discussed President Maithripala Sirisena's commitment to promote reconciliation, accountability and human rights in the country.
"President tries to forge a political solution to decades of ethnic strife",  states the New York Times in its article.
New York Times quotes President Sirisena's comments "I know it is a difficult task, and I decided to accept the challenge anyway" and "Nobody is trying to take something away from the Sinhalese to give it to the Tamils. What we are trying to do is to give something more to everyone."
Nobody doubts Mr. Sirisena's sincerity, it added.
For the full article please visit: http://www.nytimes.com/2016/05/13/world/asia/sri-lanka-maithripala-sirisena.html
(President's Media)
Latest Headlines in Sri Lanka