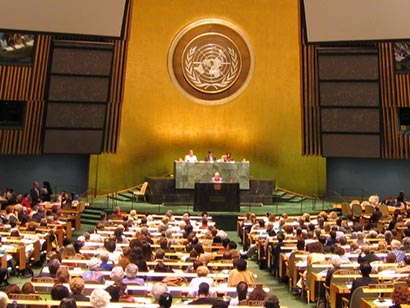 Amid attempts by the United States to bring a resolution against Sri Lanka at the 19th United Nations Human Rights Council (UNHRC) sessions, the government said it would prefer the matter being taken up at the Universal Periodic Review in October this year.
According to the UNHRC, the Universal Periodic Review (UPR) is a unique process which involves a review of the human rights record of all 192 UN Member States once every four years.
The UPR is a State-driven process, under the auspices of the Human Rights Council, which provides the opportunity for each State to declare what actions it had taken to improve the human rights situations in their countries and to fulfill their human rights obligations.
External Affairs Minister G.L. Peiris told journalists in Geneva that the Sri Lankan government would, then have ample time to implement the recommendations made by the Lessons Learnt and Reconciliation Commission (LLRC).
The minister said the government was mainly concerned about the timing of this resolution.
He said the LLRC report was tabled in Parliament on December 17 last year and the government was notified of the resolution this year on January 25.
Outlining the measures taken by the government to address the issues concerned, the minister said a mechanism would be worked out to compensate the war-affected families and to give them special concessions in education and employment.
He said the government expressed its dismay and disappointment over the proposed resolution against Sri Lanka at a time when the government had done everything possible to bring about reconciliation.
The minister said out of a total of 300,000 war-displaced people only some 5,000 more had to be resettled.
He said the Attorney General was preparing a dossier to identify cases with prima facie evidence.
"The AG will identify the cases where action is warranted in terms of criminal law and there will be a programme of action to carry this process forward," the minister said adding that with regard to land matters, the LTTE had denied lawful owners access to their land and in the post-war period there were conflicting claims of ownership.
He said a mechanism had been evolved to resolve such problems while addressing the issues of landless people.
Courtesy: DM Online