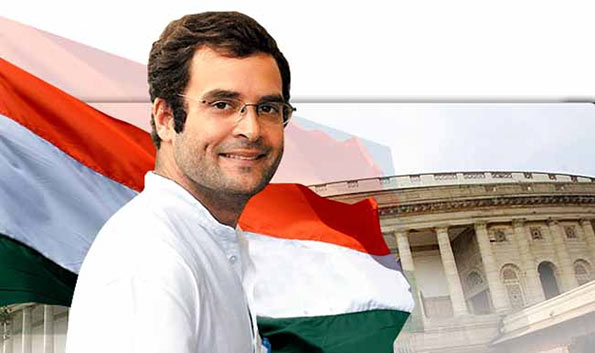 Vice-President of the Indian National Congress party Rahul Gandhi has been accused of backing the 2009 war in Sri Lanka, according to The Hindu newspaper.
The newspaper reported that Thanthai Periyar Dravidar Kazhagam (TPDK) and Tamilar Viduiyal Katchi cadres staged a black flag protest condemning Congress vice-president Rahul Gandhi's visit to the city on Saturday. They also tore a Congress party flag and tried to set it on fire near the Thiruvalluvar Bus Stand.
"We have not forgotten the support extended by the Congress-led government at the Centre to the Sri Lankan government by supplying arms, providing training and even advice for the Sri Lankan Tamil genocide in 2009," State general secretary of TPDK Ku. Ramakrishnan said.
He added that the Congress government also opposed the international probe sought into the war crimes in Sri Lanka, though many other countries supported it. "So we are protesting the visit of the Congress leader to Tamil Nadu," he said. "Sadly, the political parties here have forgotten those incidents," he added.
Ninety-one persons including 15 women, who took part in the protest, were removed. Tensed moments prevailed when some of them blocked a vehicle carrying Congress cadre to Rahul Gandhi's campaign and tore their party flag.
(The Hindu)