Rajapakse family is dragging SLFP towards nepotism – Chandrika Bandaranayke Kumaratunga
Posted by Editor on January 24, 2010 - 10:18 am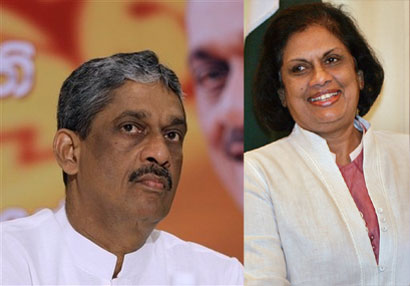 Source: Lanka Truth
Under the present Rajapakse regime the SLFP is being dragged on an undemocratic path that leads to family domination says former President Chandrika Bandaranayke Kumaratunga.
Ms. Kumaratunga said this to the media after the special discussion she had with the political Common Candidate Gen. Sarath Fonseka today.
Speaking further the former President said Gen. Fonseka presented her with his election manifesto and added she approves the policies and the programme in his manifesto.
Latest Headlines in Sri Lanka