Rajitha refutes Wijeyadasa on 32 Lankan Muslims joining ISIS
Posted by Editor on November 24, 2016 - 7:30 am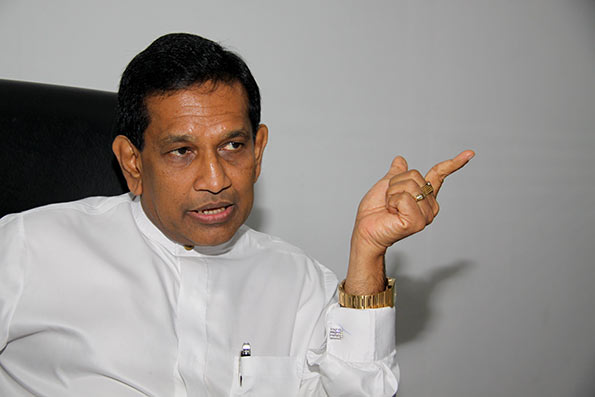 The Defence establishment has denied having any record of 32 Sri Lankan Muslims joining Islamic State (IS) also known as ISIS in recent times, said Minister of Health and Indigenous Medicine and Co-Cabinet Spokesperson, Dr. Rajitha Senaratne yesterday.
The minister addressing the weekly Cabinet briefing at the Parliament Complex said the President was briefed at the Defence Council meeting with regard to this and they had assured the government that none were joining the Muslim terrorist organisation in Syria.
Justice and Buddha Sasana Minister Wijeyadasa Rajapakshe said in Parliament last week that 32 Sri Lankan Muslims recently had left the country to fight alongside ISIS. He also stated that there were many foreign Islamic preachers who were promoting extremism within the country.
"The Sri Lankans from four families joined ISIS a long time ago and they did not leave from here. They went to another country and then proceeded from there. We have worked with the families since then,"Senaratne said.
"Wijeyadasa's statement is not the stance of the government. He is making these statements having listened to certain groups of people," he added.
The Co-Cabinet Spokesperson further explained that all foreigners engaging in religious activities were monitored by the National Intelligence Bureau (NIB) and the latter had reported that they were simply teaching people Arabic.
"The Muslims have become very worried by these statements. Around 30 Muslim Organisations have sought a meting with me.The minorities expect the government to protect them better than the last government," he said.
Commenting on the recent clashes due to extremists Buddhist and Muslim groups, the minister alleged that this was a plan hatched by the previous regime to distance the minorities from the government.
"Dan Priyasad was a frontline figure in Namal Rajapaksa's Nil Balakaya and Abdul Razik was an NIB informer during Gotabaya's time. In the North they are using Aava to create chaos. They want the minorities to boycott the elections and then win using Sinhala Buddhist votes," Senaratne said. "When Joint Opposition MPs approached Mahinda Rajapaksa and asked about making a stand against communal unrest, he had told them to keep quiet because they would then lose their vote base. This is their mentality,"he added.
(Source: Daily News – By Zahrah Imtiaz)
Latest Headlines in Sri Lanka