Retired Judges complain to MR; Former CJ to face probe
Posted by Editor on August 27, 2011 - 7:20 pm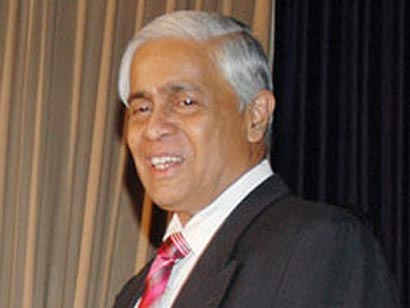 In a shocking turn of events, the government is planning to appoint a parliamentary select committee soon to probe the conduct of former Chief Justice Sarath N. Silva, based on complaints made by a group of retired judges to President Mahinda Rajapaksa yesterday.
These retired judges met President Mahinda Rajapaksa at Temple Trees and appraised him of what the presidential office said was, "sending them on retirement in an unfair manner" during Mr. Silva's tenure in office.
The former Chief Justice had been openly critical of the present regime in recent months and appeared on the platform of the People's Democratic Forum where he spoke on the topic, 'Is the executive a challenge to people's sovereignty.'
Last week he was the chief guest when a Janatha Vimukthi Peramuna (JVP) affiliated organization launched its website called Voice Against Corruption. The convener was JVP MP Sunil Handunnetti.
The retired judges told President Rajapaksa that as many as 42 judges were compelled to retire on the influence of Mr. Silva at the time he was Chief Justice. They said some of the retired judges had committed suicide and some others suffered mental and physical shock following their ignominious retirement.
They requested President Rajapaksa to initiate an inquiry into the happenings in the judiciary between 1999 and 2009 under the then chief justice Silva and take steps to alleviate their grievances.
Parliamentarian Janaka Bandara who joined the discussion drew the attention of President Rajapaksa to an article published in a Sinhala language newspaper on the conduct of Mr. Silva at that time. He pointed out the necessity to make an inquiry based on the exposures in that paper and other allegations against Mr. Silva.
External Affairs Minister G.L. Peiris and presidential secretary Lalith Weeratunga assisted the President at the meeting with the 14 retired judges.
Courtesy: Daily Mirror
Latest Headlines in Sri Lanka