Revised electricity tariffs: No change under 90 units
Posted by Editor on December 23, 2010 - 8:32 am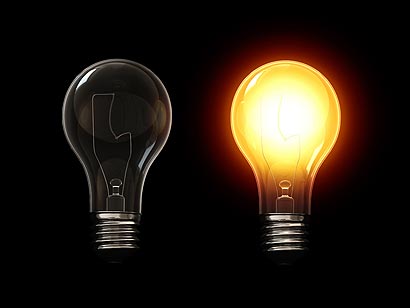 The Ceylon Electricity Board yesterday stressed that the electricity charges of consumers who use less than 90 units a month will not be increased under any circumstances.
The Power and Energy Ministry yesterday said President Mahinda Rajapaksa rejected the Public Utility Commission's (PUC) earlier recommendation that eight per cent of electricity tariff increase should be applied to each and every consumer who exceed 60 units of electricity a month from next year.
The Ministry in a media communique yesterday added that the President has directed the Ministry to revise the electricity tariff of the consumers whose usage exceeds 90 units per month.
The statement added that the PUC in compliance with the President's directive will announce the new tariff revision at the end of this month.
More than 3.5 million out of 4.6 million electricity consumers do not use more than 90 units of electricity a month.
The Power and Energy Ministry yesterday stressed that it has not made proposals to the Public Utility Commission for the revision of electricity tariff from 2011. Power and Energy Minister Patali Champika Ranawaka said that certain misconceptions is seeping into the society with regard to the electricity tariff revision.
The Minister said a mafia is operating to cripple a viable program being implemented by the Ministry to make the CEB a profit making venture.
Minister Ranawaka added that the private thermal power generators who add only 35-40 per cent of electricity to the national grid are receiving the 70-75 percent of the Board's total income. He said the Governments that reigned the country till 2005 should be responsible for the economic collapse of the CEB..
Courtesy: DailyNews
Latest Headlines in Sri Lanka