Ricky Ponting steps down as Australia captain
Posted by Editor on March 29, 2011 - 8:57 am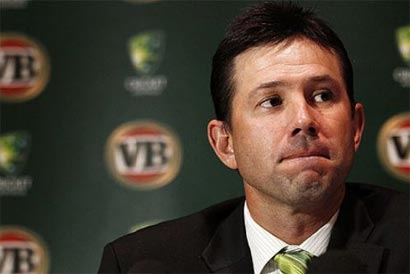 SYDNEY: Ricky Ponting, the most successful captain in 134 years of Test cricket, resigned as the Australian Test and one-day skipper on Tuesday but will continue as a batsman with the team.
Factbox: Ponting retires as captain
The 36-year-old, who has led Australia in one-day internationals since 2002 and Tests since 2004, has been under increasing pressure after an Ashes defeat to England and a quarterfinal exit as defending champions at the World Cup.
"Today I've decided to stand down as captain of the Test team and the one-day team as of now," he told a news conference at the Sydney Cricket Ground (SCG).
"The main reason for me is I think it's the right time … I wanted to make sure that I gave the next captain every opportunity I possibly could to make sure he has as much experience going forward in the next couple of big events that we will play."
"I will continue to play and am available for both the one-day and Test teams," he said earlier in a statement.
While Ponting's batting record brooks no argument, his captaincy has often been criticised as Australia has declined as a force in world cricket, with three Ashes series defeats to England in particular damaging his reputation.
Australia went to the World Cup as double defending champions but returned home after defeat to India in the last eight, their unbeaten run of matches in the tournament having been ended at 34 by Pakistan in the group stage.
On his return to Australia at the weekend, Ponting acknowledged the pressure on him and said he would consider his position before the squad to tour Bangladesh was announced on Wednesday.
Ponting bucked a poor run of form to hit a defiant century in the quarterfinal defeat to India in Ahmedabad, which will only have increased his determination to continue playing international cricket.
Michael Clarke, who stood in for the injured Ponting in the final Ashes Test and for the one-day series against England that followed it, is expected to replace his mentor as skipper.
Australia will play three one-dayers in Bangladesh next month with trips to Sri Lanka and South Africa scheduled for later in the southern hemisphere winter.
Source: Reuters / Times of India
Latest Headlines in Sri Lanka