Rs.10 & 2000 notes won't be printed:CB
Posted by Editor on May 4, 2012 - 8:53 am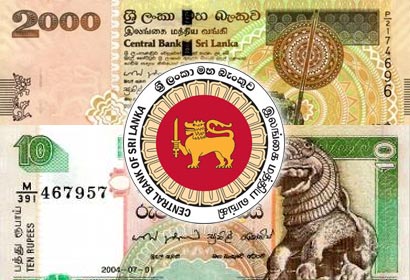 The Central Bank has decided to stop the printing of Rs.10 and Rs.2000 currency notes henceforth, officials said yesterday. However, the CB said notes already in circulation in could be used for transactions.
Central Bank Governor Ajith Nivaard Cabraal told the Daily Mirror that a coin had been minted in denomination of Rs. 10.
"Instead of the ten-rupee currency note, we will issue this coin hereafter.  However, we will not print the note in denomination of Rs.2000. We have already issued a series of currency notes in denomination of Rs.20, Rs.50, Rs.100, Rs. 500, Rs. 1000 and Rs.5000. When we have such notes, it is not practical to have the Rs.2000 note," he said.
In 2010 alone, the Central Bank had withdrawn 136.6 million soiled currency notes from circulation and in 2011, 137 million.
Such notes withdrawn from time to time from circulation are replaced with fresh notes.
Courtesy: DM Online
Latest Headlines in Sri Lanka