Rupee slips from 1-week high on importer dollar demand; shares down
Posted by Editor on January 27, 2014 - 6:39 pm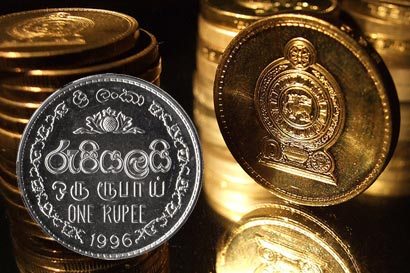 The Sri Lankan rupee slipped on Monday from its one-week high in the previous session due to importer dollar demand in the absence of any interventions by state banks, dealers said.
The spot rupee was at 130.72/75 per dollar at 0624 GMT, weaker than Friday's close of 130.60/70, its highest since Jan. 17.
"We have not seen the state names (intervening). It is the general importer dollar demand," said a stockbroker.
Dealers said the rupee is expected to fall in the absence of any interventions by the central bank.
The central bank said on Jan. 20 that inflows of $1 billion from a recent sovereign bond sale would be kept in reserves, contrary to market expectations of part of the bond proceeding being allowed to be traded in the market.
The central bank had said on Jan. 2 it expected the rupee to strengthen in the medium term and any direct intervention in the foreign exchange market would be minimum.
The rupee has gained about 3.4 percent since it hit a record low of 135.20 on Aug. 28. It lost 2.5 percent in 2013.
By 0627 GMT, Sri Lanka's main stock index was down 0.44 percent, or 27.34 points, at 6,228.29, from a seven-month high in the previous session, in line with other Asian markets which fell on concerns about the Fed further paring its monetary stimulus and a Chinese slowdown. (Reuters)
Latest Headlines in Sri Lanka