Russian emergencies minister says Russia ready to help Sri Lanka fight flood aftermath
Posted by Editor on May 20, 2016 - 7:16 am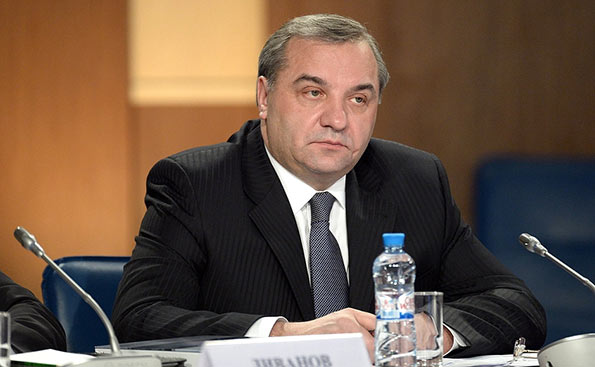 The Russian Emergency Situations Ministry is ready to provide assistance to Sri Lanka to remove the aftermath of a quite devastating flood, which was caused by the tropical cyclone.
Minister of Emergency Situations Vladimir Puchkov has sent to the Sri Lankan minister of disaster management a telegram offering the aid, the Russian Emergency Situations Ministry press service reported.
"I would like to offer the Russian Emergencies Ministry's practical gratis aid to fight the natural disaster within the framework of the Memorandum on Mutual Understanding signed in 2009," the document said.
Deputy Minister of Emergency Situations Sergei Voronov held a meeting with Sri Lankan Deputy Minister of Disaster Management Dunesh Gankanda in Moscow, on Thursday. The sides have discussed the current situation at the meeting.
The tropical cyclone Roanu has caused an inundation in a number of Sri Lankan regions.
Over 40 people died in the flood, over 300 were evacuated. The populated localities with the population of over 418,000 people are flooded in 22 districts of the country. Nearly 20,000 people were accommodated at the temporary centers.
The Russian Emergency Situations Ministry has already assisted Sri Lanka after a quite devastating tsunami in 2004, then, Russian rescuers and an airmobile hospital of the Tsentrospas rescue unit have been sent to the disaster area, where hundreds of tsunami victims had been provided with aid.
(Interfax)
Latest Headlines in Sri Lanka