Sri Lanka to get over $3.5 billion from Japan for development
Posted by Editor on May 20, 2016 - 5:04 am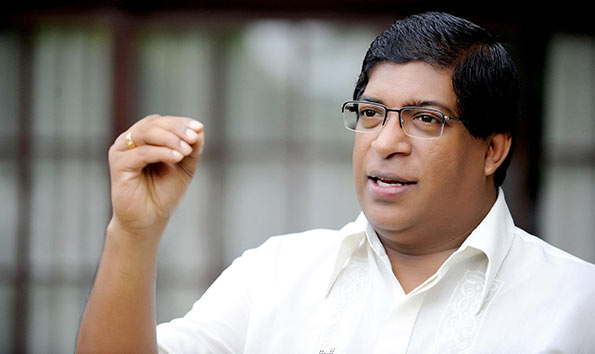 Japan will lend Sri Lanka more than $3.5 billion, mostly to finance development, Finance Minister Ravi Karunanayake said on Thursday, as the island nation tries to reduce its debt costs and avert a balance of payments crisis.
Karunanayake told parliament the cost of borrowing would be between 3.5 and 4 percent once the cost of swapping yen to dollars was taken into account.
"We are getting more than $3,500 million from Japan for our development activities," he said, adding that $1.2 billion would be used to buy government bonds and $2.5 billion used for lending to development projects.
Sri Lanka agreed a $1.5 billion bailout with the International Monetary Fund (IMF) last month to help address the balance of payments crisis caused by big foreign outflows from government securities and high external debt repayments.
The previous government borrowed heavily to fund infrastructure while foreigners have sold around $2 billion of government debt since early last year.
Karunanayake said a special advisor to Japanese Prime Minister Shinzo Abe had met President Maithripala Sirisena and Prime Minister Ranil Wickremesinghe on Wednesday before pledging the money.
The government that took office in August last year has already has raised taxes and introduced new taxes to reduce a yawning budget deficit and borrowing.
"There won't be any difficulty for capital expenditure and we have stopped commercial borrowing at expensive cost," the finance minister said. "We will go for commercial borrowing only if we can get money below the rate at which we can raise money through international bonds."
Karunanayake said Sri Lanka's new loan would be taken in yen at an interest rate of 0.05 percent. Most of the money will then be swapped into dollars, with some yen will be used to pay for imports from Japan.
He said the total borrowing cost would be 3.5-4 percent "with the exchange fluctuation risks and dollar swap".
Japan disbursed $2.69 billion to Sri Lanka between January 2006 and September 2014, Treasury data showed, putting it second only to China as a sovereign lender.
(Reuters)
Latest Headlines in Sri Lanka