SAARC Summit postponed indefinitely
Posted by Editor on October 1, 2016 - 9:27 am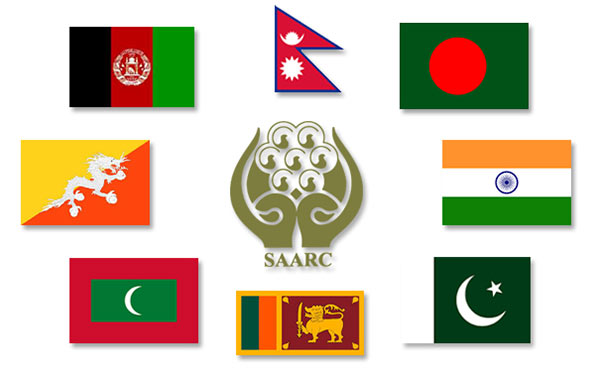 The SAARC Summit set to be held in Islamabad in November has been postponed indefinitely, the government announced on Friday, after India along with four other member states of the regional grouping decided against attending the meet.
India's decision was followed by Afghanistan, Bangladesh, and Bhutan. Sri Lanka pulled out of the SAARC Summit on Friday, becoming the fifth country to do so.
The SAARC member states include Afghanistan, Bangladesh, Bhutan, India, Nepal, the Maldives, Pakistan and Sri Lanka. Sri Lanka on Friday expressed its unwillingness to attend the upcoming SAARC Summit saying that the prevailing environment in the region was not conducive to holding the summit.
In a statement, the Lankan Ministry of Foreign Affairs said the SAARC Charter required that decisions at all levels were taken on the basis of unanimity, and this applied to the convening of meetings of heads of state or government of SAARC member states as well.
"Peace and security are essential elements for the success of meaningful regional cooperation for the benefit of the people of South Asia."As a founding member of SAARC, committed to regional cooperation, Sri Lanka hopes that the steps required to ensuring our region's peace and security will be taken to create an environment that is conducive to the pursuit of regional cooperation," it said.
"Sri Lanka condemns terrorism in all its forms and manifestations, and stresses in this regard, the need to deal with the issue of terrorism in the region in a decisive manner," the statement said.
Sri Lanka's unwillingness to attend comes three days after India, Bangladesh, Bhutan and Afghanistan wrote to Nepal, the current Chair of SAARC, that they are pulling out of the SAARC Summit, citing rising terrorism in the region. (The News International)
Latest Headlines in Sri Lanka