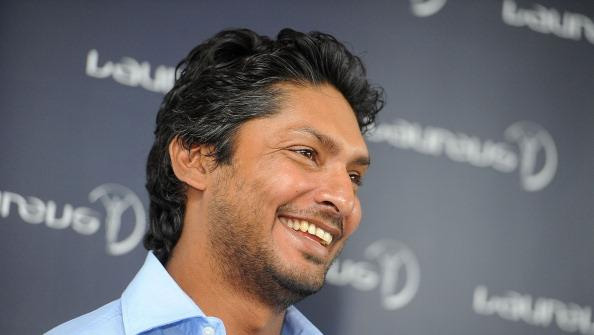 SYDNEY: Sri Lanka great Kumar Sangakkara said he was confident about the future of the side after he bowed out of ODIs with a World Cup quarter-final defeat by South Africa.
The 37-year-old left-hander top-scored for the Islanders with 45 but it wasn't enough as Sri Lanka were dismissed for just 133 on their way to a nine-wicket loss at the Sydney Cricket Ground.
Sangakkara, who will continue in Test cricket, had always planned to bring down the curtain on his one-day career after the World Cup.
But there was no fairytale finish for either Sangakkara or fellow batsman Mahela Jayawardene, for whom this was a last Sri Lanka match in any format, as the two veterans — both runners-up at the 2007 and 2011 World Cups — were denied the chance to play in a third straight final.
"I think the team is in great hands. Angelo Mathews has been such an impressive leader right throughout," said Sangakkara. "I think Tillaka­ratne Dilshan might be playing a few more seasons for Sri Lanka, and we've had Lahiru Thirimanne who's really made great strides.
"Every single time he plays he looks more and more impressive. We've had a few injuries this tour, but if you look at the players we have, you can't but be positive about the future.
"I think if you take some of the younger players, if I can compare myself to them at the same age, I think these guys are quite a way ahead of where I was, and that's quite exciting when you really look at it because that means they've got so much more left to learn and a lot more to give to Sri Lanka," Sangakkara, who made his ODI debut in 2000, said.
"I have no fear about the future of Sri Lankan cricket."
Reflecting on Wednesday's match, he said: "It's disappointing to lose, especially in a quarter-final, but to win against a side like South Africa we have to do really well. We were expecting, as much as anyone, of ourselves. But we weren't good enough today."
Sangakkara's record-breaking run of four successive ODI hundreds finally came to an end on Wednesday but he bowed out as the World Cup's current leading run-scorer with 541 in seven innings at an average of over 108.
His overall ODI figures are outstanding too, with 14,234 runs in 404 matches.
"That's the way it goes," said Sangakkara of losing his last ODI.
"Personally I've had a great time playing with these boys. Disappointments are a part of our career, and you just take it on the chin and move on."
(AFP)