Second sample tested positive: Kusal Perera faces a bleak future
Posted by Editor on December 26, 2015 - 8:30 am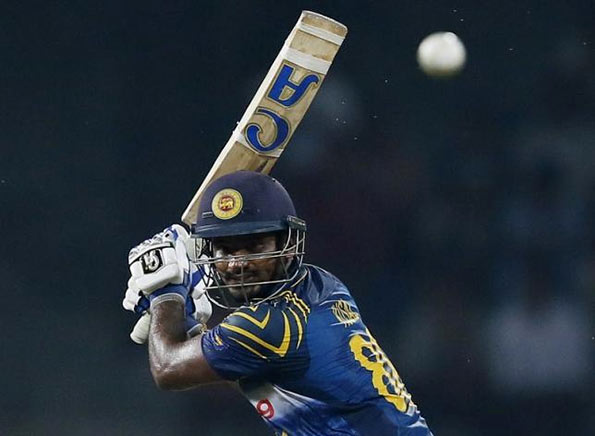 Sri Lanka's glitzy cricketer Kusal Perera faces a bleak future after his B urine sample also turned out to be positive when it was tested in Doha last week.
Perera was withdrawn from the current tour of New Zealand when the ICC informed Sri Lanka Cricket that his A urine sample when tested was positive following a random test carried out by their Anti-Doping Committee during the one-day series between Sri Lanka and West Indies in October. The ICC had found that Perera's urine sample contained a banned substance.
Sri Lanka Cricket CEO Ashley de Silva said that Perera will have to follow the ICC process on such cases individually.
"With the tests comes the immediate suspension from international and domestic cricket. Kusal will now have to basically decide what he wants to do and let the ICC know about it," said De Silva.
"He can either go for litigation or for an inquiry. It is something that cannot be challenged. If Kusal decides to go for an inquiry he will face the ICC Anti-Doping Committee for which he will be given a date to appear."
De Silva said that Sri Lanka Cricket cannot get involved in it because the charge sheet has been issued personally to Perera.
"The only thing what we can do is to educate the players which is what we have done. They are aware of it from the age of 19 years."
"Kusal says he doesn't know how it has happened. He has completely denied taking anything illegally. He is not aware of any medication he has taken other than what was cleared by the local physios and doctors. He is a bit alarmed about the whole thing," said De Silva.
"Kusal will have to convince the ICC Anti-Doping Committee whether he has taken it deliberately or not. He will be judged on what he can come up with to defend himself.
"If Kusal can prove it that he had not taken it deliberately then of course the suspension will be lenient maybe a year or two, we don't know," he said.
"Generally the suspension for such cases is upto four years. It is up to the ICC Anti-Doping Committee to decide on the length of the suspension."
Perera burst into international cricket two years ago and within that short period had proved to be a devastating batsman in the mould of former captain Sanath Jayasuriya whom he resembles mostly in his stroke play.
The 25-year-old left-hand bat and wicket-keeper had a promising international future ahead of him when this unfortunate career threatening incident occurred.
Four years ago another Sri Lankan left-handed batsman Upul Tharanga was also random tested during the 2011 World Cup and found to be positive. Although he was banned for three years
Tharanga managed to convince the ICC Anti-Doping Committee of his innocence and his suspension was backdated so that he missed only one match.
(Daily News)
Latest Headlines in Sri Lanka